Welcome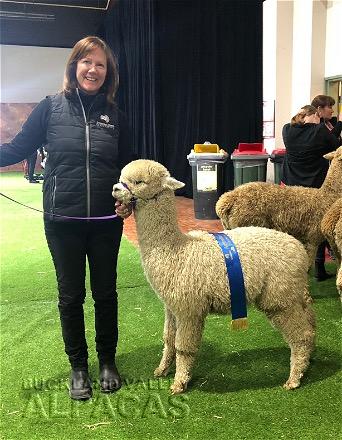 Buckland Valley Alpacas have left the Valley behind and are now Buckland Alpacas of Lauriston, Victoria.
From one beautiful area to another. We now find ourselves in the thick of Alpaca world in the Victorian Central region with lots of demand for our alpacas and stud services which for most breeders were previously 4 hours away. We didn't realise how remote we were until moving to Lauriston!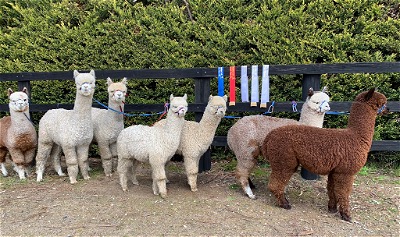 We are enthusiastic breeders of fine quality alpacas of all colours except black. Our herd now numbers 120 which apart from seasonal births and sales, we will not increase, opting for quality rather than quantity.
We have proven stud males available for outside matings which have been selected for specific traits allowing us to produce excellent cria from many different styles of female.
We also have up and coming males which are shown extensively as part of their assessment as stud breeders.
We have females for sale ranging from white to dark brown including premium animals with show success. They can be purchased with a cria at foot and/or with a guaranteed pregnancy to one of our stud males.
We have a limited number of stud quality males for sale all of which have proven genetics and show success.
Please enjoy perusing our pages and don't be afraid to use our "contact us" page if you have any questions or would like to inspect the animals at our farm.